---
Jodhpur To Bishnoi Village Tour
EXPLORE
The Village Safari in Bishnoi Village brings you the opportunity to explore the prominent village spots in Jodhpur. With this trip, you come across the village culture of Rajasthan and understand the lifestyle of people who live in a traditional way with their families. Besides, you get to encounter their working process and understand how they earn their living on a regular basis. The Village Safari package in Jodhpur lets you experience a convenient village safari journey with the help of comfortable transportation in a jeep. The package is inclusive of all fuel charges that occur during the activity period. In order to enhance your experience, the package also lets you savour on Rajasthani lunch meal along with the provision of mineral water. The package also ensures optimum delight by providing you with convenient pick-up and drop off from Jodhpur. Besides, you shall be accompanied by an experienced and professional guide who would make your journey even more joyous with supportive efforts.
Embarking on a Jodhpur to Bishnoi Village tour is an opportunity to delve into the authentic rural life and rich culture of Rajasthan. To make your journey comfortable and convenient, consider booking a Jodhpur to Bishnoi Village taxi.
A Jodhpur to Bishnoi Village tour promises an enriching cultural experience in the heart of Rajasthan. Whether you choose to enjoy the scenic drive or book a Jodhpur to Bishnoi Village taxi for added convenience, you'll be captivated by the Bishnoi community's dedication to nature and the authentic rural life of Rajasthan. Explore the villages, meet the locals, and immerse yourself in the charm of this unique destination. Don't miss the opportunity to experience the magic of this remarkable journey.
Shepherds Village
The Shepherds Village lets you come across a habitation which consists of shepherds and their families who stay in the location in harmony.
Gudha village
The village named as Gudha village lets witness the wildlife scenario of the location & interact with Bishnoi families of people doing handprints by fabrics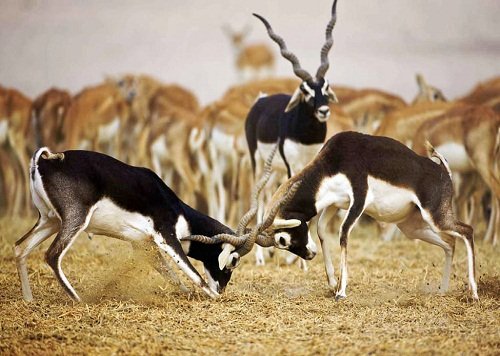 Kankani (Block Printers Village)
The Block printers village is a must spot to visit if you are on a village safari in Jodhpur. You get to encounter the location where you shall gather the knowledge .
---
Khejarli Village in Jodhpur Tour
Khejarli is a mute witness to first document and one of the greatest green movement in India.Khejarli or Khejadli is a village in Jodhpur district of Rajasthan, India, 26 km south-east of the city of Jodhpur. The name of the town is derived from Khejri (Prosopis cineraria) trees, which were in abundance in the village. In this village 363 Bishnois, by Amrita Devi sacrificed their lives in 1730 AD while protecting green Khejri trees considered sacred by the community, by hugging to them.