Jodhpur To Mount Abu Tour
EXPLORING MAJESTIC
Serving as a source of comfort from the sultry dessert climate of Rajasthan, Mount Abu, the state's only hill station stands at a height of 1722 metres above sea level, and is embraced by lush green hills of the Aravalli range.Studded with a colourful mix of rustic abodes of tribal communities and posh houses inclusive of British style bungalows and royal holiday lodges, Mount Abu appears to be no less than a wonder in this dessert state. Covered in vast stretches of green forests, serene lakes, and effusive waterfalls, this region allows you to revel amidst panoramic vistas, all year round.
Embark on an unforgettable journey from the bustling city of Jodhpur to the tranquil hill station of Mount Abu with our exclusive Jodhpur To Mount Abu Tour. This scenic drive takes you from the arid landscapes of Rajasthan to the lush greenery and cool climate of the only hill station in the state.
Our Jodhpur To Mount Abu Taxi service is your ticket to a hassle-free and comfortable journey. We understand the importance of a smooth ride, and our well-maintained vehicles and experienced drivers ensure just that. Sit back, relax, and enjoy the picturesque views as we take you on this remarkable journey.
Mount Abu is a treasure trove of natural beauty and cultural attractions. Our Jodhpur To Mount Abu Sightseeing Tour is carefully crafted to help you explore the best of what this hill station has to offer. Visit the stunning Dilwara Jain Temples known for their intricate marble carvings, stroll around the Nakki Lake, and witness the breathtaking sunset from the Sunset Point.
Whether you're seeking a tranquil escape from the city's hustle and bustle or a romantic getaway, Mount Abu has something for everyone. The cool climate, serene lakes, and lush forests make it a perfect destination year-round.
At Jodhpur Taxi Safe Tour, we take pride in providing you with a seamless travel experience. Our Jodhpur To Mount Abu Tour is designed to cater to your needs, whether you're traveling solo, with family, or in a group.
DILWARA JAIN TEMPLES
Dilwara Jain Temples in Mount Abu are sure to leave one awestruck. Built in 11th and 13th century AD, the temple consists of a complex series of 5 Jain temples under it, namely Vimal Vasahi, Luna Vasahi, Pithalhar, Khartar Vasahi, & Mahavir swami.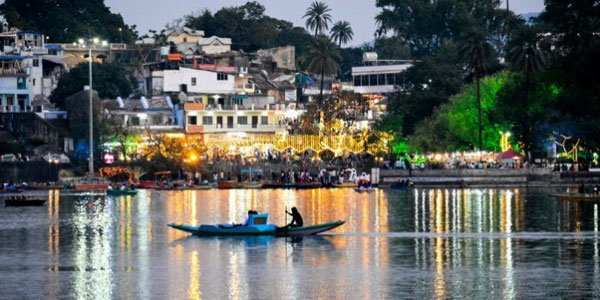 NAKKI LAKE
Believed to have been dug out by the Gods themselves, the clear blue water of the lake turns into amazing shades under the changing sky. Nakki lake is a very special place to visit in Mount Abu owing to the fact that Mahatma Gandhi's ashes were
PEACE PARK
This serene establishment is a part of the Brahma Kumaris spiritual abode and among the essential places to visit in mount abu for those looking for an escape from the stressful city life. People come to Peace Park to surrender themselves.
---
MOUNT ABU WILDLIFE
The vegetation cover at this lush green paradise consisting of sub-tropical thorn forests in the foothills and subtropical evergreen forests along the higher altitudes houses a plethora of rare and endangered species of animals.
GURU SHIKHAR
Recognized as the highest point on this mountain range, Guru Shikhar is an exquisite place for sightseeing in Mount Abu. Taking about 300 steps up to Guru Shikhar, you reach the temple of Guru Dattatreya, an incarnation of the Divine Trinity
TOAD ROCK
Known for being surrounded by a number of strangely shaped rocks, Nakki Lake offers numerous photo ops to visitors. One of the most popular destinations near Nakki Lake however, has to be the Toad Rock View Point.
---
PEACE PARK
Nestled in between two famous Aravali peaks, the Guru Shikhar and Achalgarh, the Peace Park in Mount Abu is a part of the Brahma Kumaris' establishment. With an ambiance that creates the perfect blend of serenity and tranquillity.the park offers a beautiful backdrop.
LAL MANDIR
Located on Delwara Road, near the Delwara Jain Temple, is this small temple dedicated to Lord Shiva. The temple offers a very peaceful ambiance and is considered as one of the most ancient holy places located in Mount Abu.A small and beautiful temple.the Lal Mandir gets its name.
ACHLESHWAR
The Achleshwar Mahadev temple in Mount Abu is dedicated to Lord Shiva. According to local legends, the temple is built around a toe print of Lord Shiva. Like most temples, Shiva is worshipped in the form of a shiva-linga but what makes it interesting is the fact that the shiva-lingain here is a naturally.