Jodhpur To Ranthambore Tour
EXPLORE
Embarking on a journey from Jodhpur to Ranthambore is an exciting adventure that combines the vibrant culture of Rajasthan with the thrill of wildlife exploration. To make your trip comfortable and convenient, consider booking a Jodhpur to Ranthambore taxi.
A Jodhpur to Ranthambore tour is a unique blend of culture and wildlife exploration in Rajasthan. Whether you choose to enjoy the changing landscapes or book a Jodhpur to Ranthambore taxi for added convenience, you'll be captivated by the thrill of spotting tigers and the natural beauty of Ranthambore National Park. Explore the park, go on safaris, and immerse yourself in the wilderness of this incredible destination. Don't miss the opportunity to experience the charm of this remarkable journey.
RANTHAMBORE FORT
The noteworthy Ranthambore Fort was built by the Chauhan rulers in the 10th century. Due to its strategic location, it was ideal to keep the enemy at bay. The fort is also related to the historical legend of the royal women performing 'jauhar'.
GHUSHMESHWAR TEMPLE
Enshrined in the Puranas, the Ghushmeshwar Temple is believed to be 12th or the last of the Jyotirlingas of Lord Shiva. Situated at the Siwar village in Sawai Madhopur, this temple has many mythological stories weaved around it.
SUNHERI KOTHI
Constructed in 1824 by Nawab Ameer Khan, the Sunheri Kothiwas later renovated by Nawaab Ibrahim Ali Khan. The exterior of the Mansion of Gold completely belies the grandeur within.In-lay work with mirrors gilded stucco.
---
JAMA MASJID
Located in the heart of the bustling city is the JamaMasjid, Rajasthan's finest mosque. Delicately frescoed inside and out with intricate patterns, mosque still contains some of the ancient lamps.This fine piece of architecture.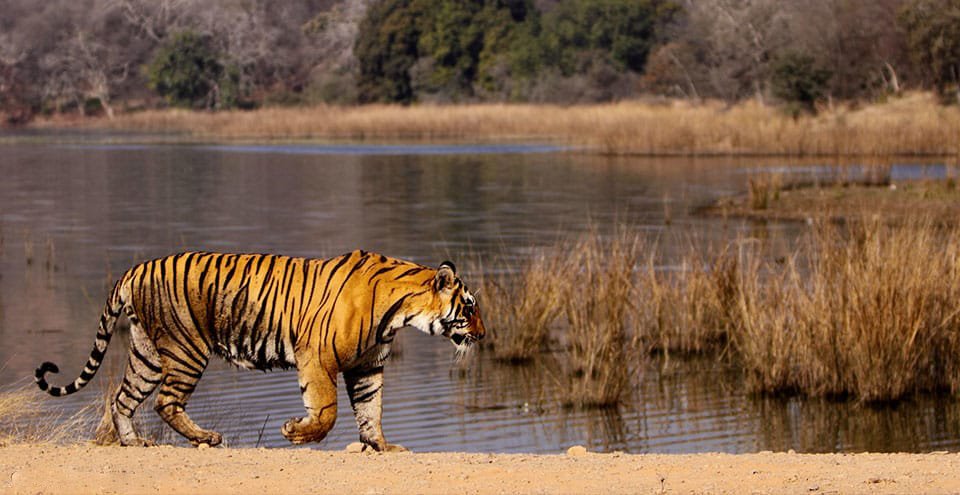 RANTHAMBORE
Situated 14 km from Sawai Madhopur, the Ranthambore Park gets its name from the Ranthambore Fort situated within its boundaries. The National Park, situated amidst the Aravalis and Vindhya ranges is spreads over an area.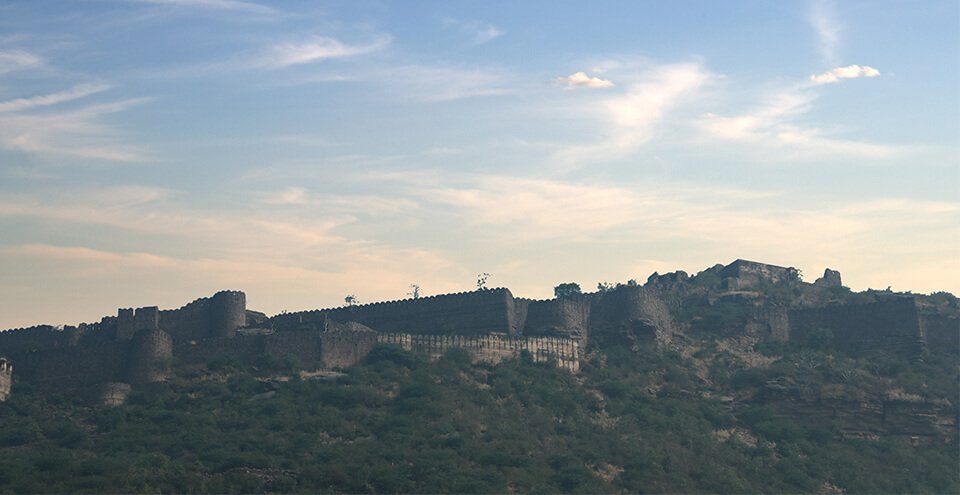 KHANDHAR FORT
The imposing Khandar Fort is a place worth visiting and is situated just 45 kms from Sawai Madhopur. This magnificent fortification was long ruled by the Sisodia Kings of Mewar after which it was taken over by the Mughals.